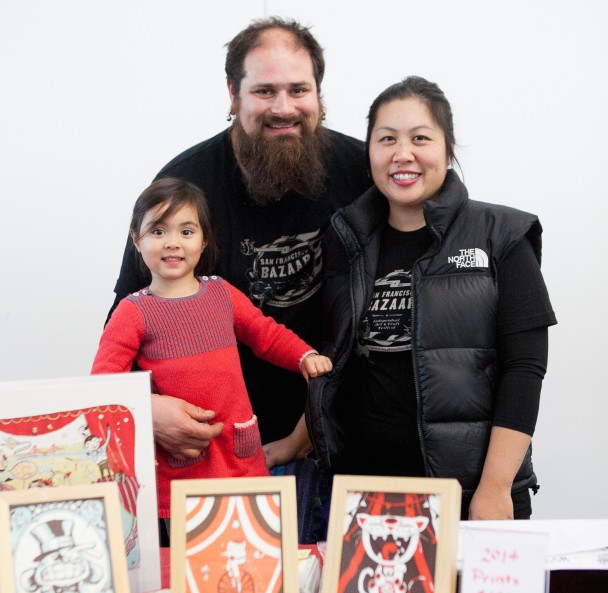 A lot of people have been wondering how Urban Epic Fest will be different from our long running craft fair SF Bazaar and why we made the decision to shake it up when we had such a great thing going. I thought it would be fun to sit down with Jamie Chan and have her answer some of the many questions we've been getting about Urban Epic and what she's most excited about for this new show.
What is Urban Epic Fest? 
The Urban Epicurean Festival (Urban Epic Fest) is a modern marketplace where craft, food, and drink converge. It's a celebration of local makers and the bounty of the season. Brought to you by the team that produces the popular San Francisco Bazaar Craft Festivals. People will be able to purchase unique art, handmade goods, artisanal food, and local wine and beer while attending workshops on an array of topics from home brewing, flower arranging, paper flower making to urban beekeeping!
Why did you create this festival? 
We created Urban Epic Fest because we wanted to do something different. There are many more craft fairs today then there were when we started SF Bazaar 9 years ago and a lot of them feel very similar. We thought it would be fun to do something with a wider scope that's a place for not only craft vendors but also local food and drink makers to share and sell what they are creating.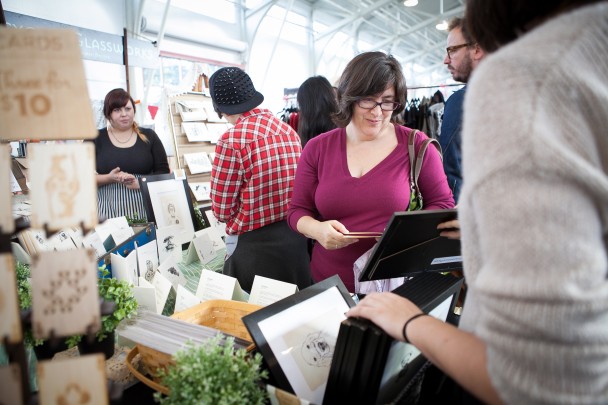 What does this mean for SF Bazaar? 
SF Bazaar is still alive and well and we will still be producing many shows throughout the year with partners such as Maker Faire, the Zoo, and Cal Academy. We wanted to expand our offerings to San Francisco by doing something new and fresh. But we will continue to produce SF Bazaar events, it's not going anywhere!
What was your goal around creating Urban Epic Fest and what do you hope it will turn into? 
I hope it will turn into a yearly event that celebrates all local SF makers and becomes a place for people who love gardening, food, drink, and craft.
Who is the audience for Urban Epic Fest? 
We know that the Urban Epic Fest will be a place for everyone who loves to support local makers, appreciates handmade goods, and wants to learn. Whether you're obsessed with quality food and drink, the creative type who wants to learn a new craft, or a food gardener in the making, you will find our event appeals to you.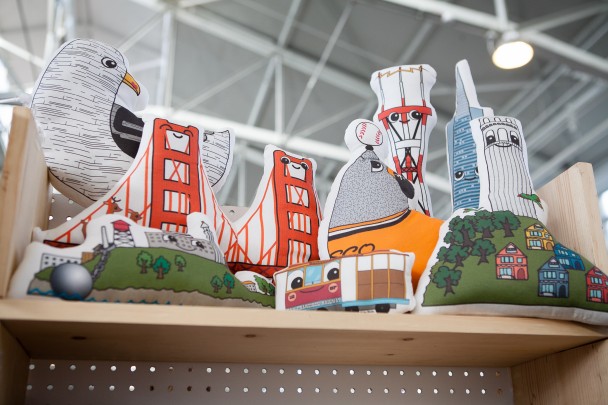 What kind of vendors will be at the show? 
We will still be hosting many of our talented craft vendors at the show. But we'll also have a beer and wine section where people will be able to buy bottles of local brews and wines and do tastings. Our food vendors will expand to include many more artisanal made food products for our hungry customers!
What are you most excited about for Urban Epic?
Urban Epic will really bring together so many of the things I personally am passionate about, with a focus on local art, agriculture, food, and drink. The SF Bay Area is rich in creativity and love of the land. I want The Urban Epic Fest to be the representation of the bounty we can find here everyday. What better way to celebrate Fall and kick off the holiday season than to attend Urban Epic Fest? Learn to pickle, sip Bay Area made wines and shop local all in one place. The Urban Epicurean Festival promises to be an epic event for all!