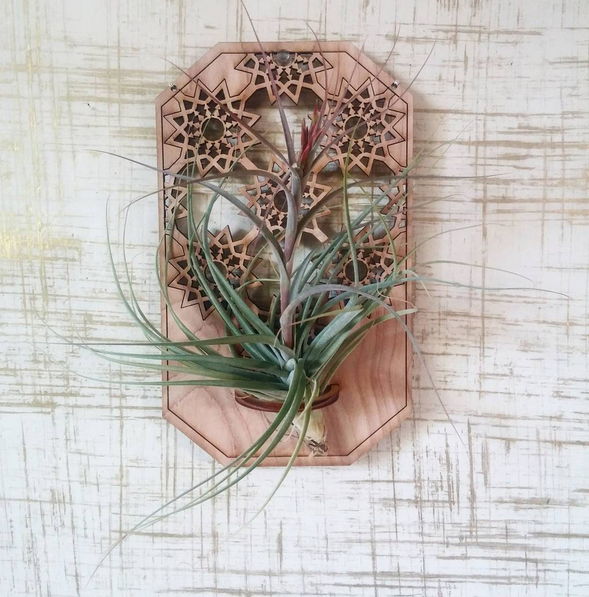 Tamale Grand Design makes laser cut paper, art, jewelry and more. We love her air plant holders — what a perfect gift! Visit Tamale Grande Design at booth number 161.
What are you must excited about for Urban Epic Fest?
I am looking forward to seeing all of the wonderful things my fellow vendors have been working on all year. I am relatively new to the craft fair scene, so I still discover awesome new items at every show. The creative community in the Bay Area never ceases to amaze me.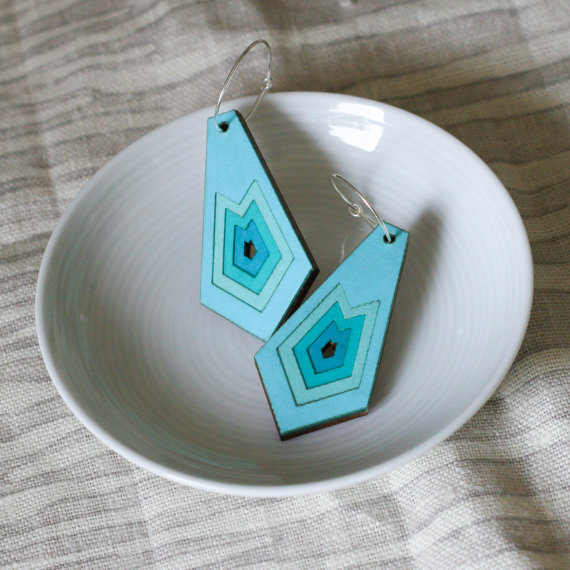 What's your favorite item that you'll be selling at Urban Epic Fest?
Air plant holders! I love air plants, and I love designing laser cut items, so these are a union of two things that bring me a lot of happiness.

Which vendor are you most excited to check out?
Bottle of Clouds, because I am a big fan of cute things and cats. Also Bug Under Glass, Ross Lab and Bird of Virtue.

Where do you live?
Redwood City